LARGE AND SMALL SCALE CONTEMPORARY PAINTINGS BY PATRICIA TURNER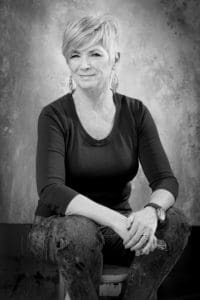 1957. I'm 8 years old, dreaming of being an artist. My aunt and cousin (Dot and Dick Turner) were professional artists in Corpus Christi, Texas. During family visits, I'd stray into their studios and snoop around their easels. I saw figurative pieces (nudes), portraiture, seascapes, landscapes, and still lifes. I loved to smell those pungent smells, the oil paint, the varsol, the mediums. Their works-in-progress ranged in size from 12x12" to life size portraits. I loved that they could do that. I wanted to do that too. But, my conservative parents did not share the same desire for me, so they steered me as far away from the "arts" as possible.
1968. After high school, I married my first real love, Richard. At 19 and 20, we were free and out in the world. It was the Vietnam era and my musician husband had to leave for basic training. I thought I would go crazy with loneliness. So, my dear artist cousin, Dick, gave me free art lessons with all the supplies I would need. I would be taking lessons at his studio, Turner Studio. I did not argue. Little did I know at the time, that Dick Turner would be the most important influence and teacher of my life. He encouraged me. He told me I had real talent, to work at it, to study the old masters, and not to be afraid to take risks or fail. He'd say, "There are no mistakes, every artistic risk is a teaching moment, and practical knowledge will never fail you." He died in 1994, but he is still the voice in my head when I paint, and I miss him every day.
1970. I found myself divorced, working for a large, prestigious law firm in Houston with a salary that allowed me to continue my "artist" dream. I studied with private teachers, took classes at the University of Houston, and started a little jewelry business called Just Junque Jewels, redesigning vintage "junk" jewelry into bohemian, artsy pins and earrings. All the while, I painted; experimenting with oils and acrylics.
1989. After 20 years of Houston's fast lane, I moved to Los Angeles where my creative life really amped up, but in a whole new way. There, I met actors and budding playwrights, who needed props and costuming. I designed costumes, and prop jewelry, painted back drops for plays and chili cook off teams and dabbled in interior design. I even made it to a call back for The Dating Game show. It was a terrible, awesome exciting creative atmosphere.
1992. I moved back to Texas, to Austin this time. I got the requisite subsistence gig at a law firm…then serendipitously, fell into a job with a great creative crowd. I joined the staff of a mega church called Riverbend. I was an assistant to the Music Director, Carlton Dillard, and became a self-taught graphic artist. I also became a video production coordinator, set designer, technical back stage coordinator for a 200-voice choir, floral designer and decorator. Fortuitously, the Pastoral Care Minister's son, Gregory Truett Smith, was an established artist who had just moved to Austin from Santa Fe. He and I struck up a great friend/mentor relationship. Gregory was hired by the church to paint an acrylic, 30x40 foot mural in the lobby of Riverbend, called the "Prodigal Son." It was a year-long effort. I watched him and learned that anything is possible.  We later performed together in an Easter production, while the 200-voice Riverbend choir sang around us. In 20 minutes we painted five, 5x7 foot canvases depicting the life of Christ, from start to finish, all while 2,800 astonished audience members looked on. During my tenure at Riverbend, I was privileged to technically support and coordinate special performances of Larry, Mike and Rudy Gatlin and the Gatlin Brothers Band and Willie Nelson and family, with his band. During 8 wonderful years at the church, I continued studying portraiture. I drew caricatures, whimsical figuratives and portraits of the principal players of the Music Ministry, producing all of the large artwork for the Choir's backstage area.
2001. I went back to the legal field to work for Bracewell & Giuliani's firm in the Austin office. My favorite 7-year assignment was working with Jim Chapman, a six-term United States Congressman. He became one of my most valued critics and avid collectors. Another attorney in our group, Jill Warren, also became a collector, and introduced me to Maxine Price's wonderful abstract work. I was fascinated with Maxine's process and large, colorful acrylic pieces and visited her studio to see it up close. I knew I had to try that.
2007. I was back in show biz. I was urged by an actress friend, Suzanne Kennedy, to submit an original painting to be used as the "artspark" for an original theatrical competition called ArtSpark Festival Competition, 2007. I was selected over 30 other artists as Visual Artist to work with Complete the Circle Production. CTCP was comprised of six actresses and me, who were tasked with writing, presenting, acting in and producing an original play, within a four month time line, meeting exacting criteria. My responsibilities were to create the graphics, logo, website and three additional acrylic paintings originating from the story line of our play. The result was Upsetting the Apple Cart, a play about the roles women play in societies all over the world. It was poignant, funny, educating and thought provoking. We were disappointed that we did not win the $5,000 award for this competition, but what I gained was tremendous confidence in my artistic abilities, especially performing under pressure.
2016. I meet my mentor and coach, Amadea Bailey. After finding her on the internet, I knew I had to meet her. I traveled to Los Angeles, visited Amadea's studio and she agreed to work with me for 90 days. In those ninety days she counseled me and gave me the tools to: produce marketing materials and business cards, launch a website, compile a portfolio, complete 14 finished paintings, and obtain gallery representation. At the end of those 90 days, I had gallery representation with Shane Townley Gallery, in Laguna Beach, California. No small feat for an 8-year old girl who had a dream.
Today, I am still hooked on abstraction and in love with the process. Standing in front of a large, white canvas is still daunting, but I've come to know and welcome that feeling of abject fear that inevitably rises up. It's both scary and exhilarating and I've come to believe it is the foretelling of a very, very special outcome; creating something beautiful from nothing!
Happily, I've remarried Richard, my first love, from 40 years ago. He and I have come full circle; we're retired and new grandparents. I paint, he plays music and we live in Georgetown, Texas, a great little town with a wonderful charming feel and a burgeoning artist community.
And, I'm still following that dream. I've found out that love wins! Life is better than ever!
The long and winding road
That leads to your door
Will never disappear
I've seen that road before
It always leads me here
Leads me to your door. –The Beatles
Patricia Turner